 Happy life at the
Dairy Farm "Resort"
At the Vinamilk Dairy Farm "Resort", the cows get to live in the ideal natural environment, eat nutritious food, get massaged, get washed, sleep on mattress, listen to music and freely relax everyday. Delicious fresh milk Improve immune system
Being delicately nurtured in the ideal living environment, the cows are always happy which helps to deliver 100% fresh and delicious Vinamilk milk that is rich in nutrition and provides Vitamin A, D3 and Selenium, strengthening the immune system of the whole family.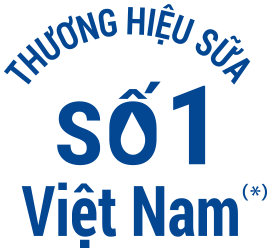 (*) From the research statistics of the Vietnam market (including traditional retail channels, modern retail channels, and wholesales, except MM Mega Market Vietnam) by the market share of value and volume in Liquid Milk industry from 04/2018 to 03/2022 According to Plimsoll's statistics in 2022 about dairy industry revenue
The premium Vinamilk 100% Fresh milk with Vitamin A, D3 & Selenium supports the immune system and strengthen body's defenses
Drinking 3 glasses of the premium Vinamilk 100% Fresh Milk (about 180ml/ glass) with Calcium, vitamins, and essential minerals every day to be happier, healthier and taller.