Probiotics "Good bacteria for life"
Vinamilk Probi yogurt is fortified with Probiotics
CHR.HANSEN L.CASEI 431™ which help enhance
immune system and reduce illness for the whole family,
especially for kids.
Explore now
Ways to boost your immune system & reduce illness
Vinamilk's top nutrition experts share advice on how to
enhance immune system, reduce illness to protect kids for non
stop learning.
Explore now
Expert Corner
Get health advice from Vinamilk's top nutrition experts and
feel free to ask any question.
Ask the Experts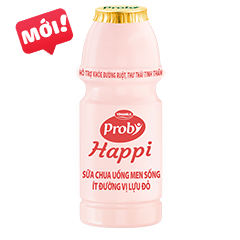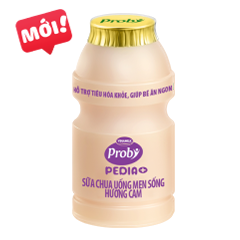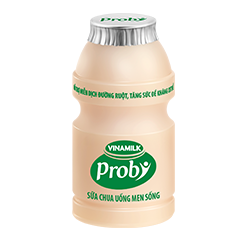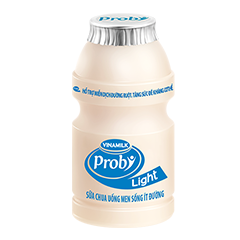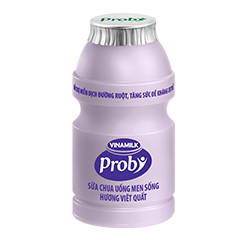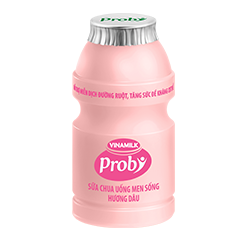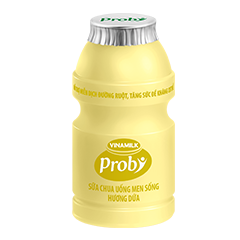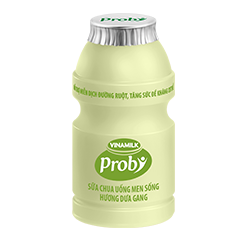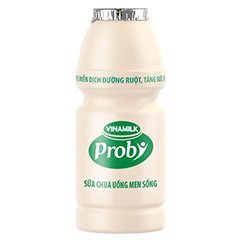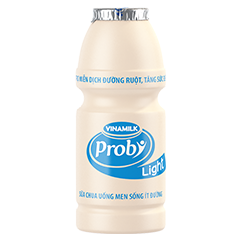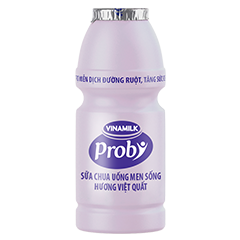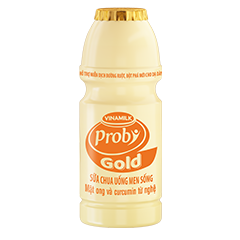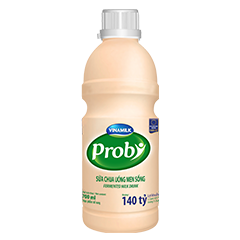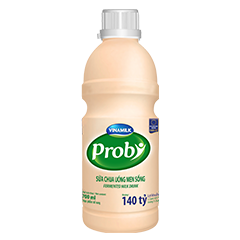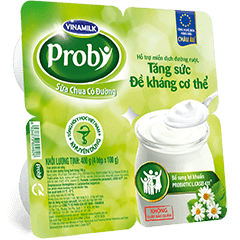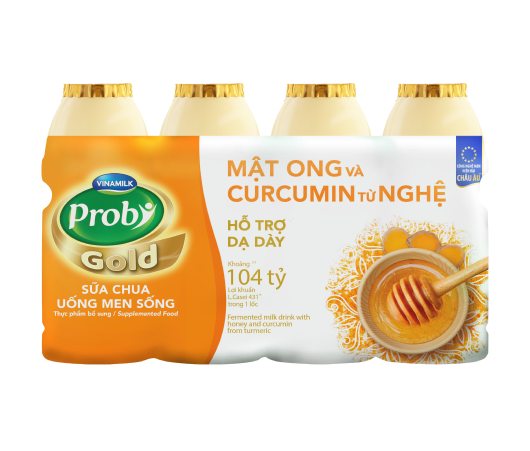 Drinking YogurtProbi Gold Honey & Curcumin flavor
Produced by European modern fermentation technology, combined with traditional ingredients such as curcumin from turmeric mixed with honey to help reduce stomach ulcers effectively, Probi Gold drinking yogurt is a delicious product. , nutritious for the whole family.
Recommended by the Vietnam Medical Association.
How to use: 1 – 2 bottles per day, after meal. Not recommended for children under 1 year old.
Capacity: 130ml (4 bottles / block)
Nutritional information per 100ml
Enegy

60,8Kcal

Protein

1,1g

Fat

<0,1g

Carbohydrate

14,1g

Vitamin D3

75IU

Curcumin

8,7mg
Highlighted Activities
News and Events
Promotion
Immune system booster from nature
Bí quyết ngon khỏe từ thiên nhiên!
Công ty sữa Vinamilk không ngừng mở rộng nguồn nguyên liệu, đẩy mạnh đầu tư và nghiên cứu sản phẩm mới với mong muốn mang đến dinh dưỡng tối ưu cho người Việt