Yummy yogurt for brighter eyes
Chosen with Mum's love, delicious SuSu yogurt is enhanced with vitamin A and other essential nutrients to help kids stay healthy and active every day.
Learn more
Love your kids with good nutrition and taste
Tips from Vinamilk 's experts that help kids stay healthy, grow taller and boost their eyesight.
Learn more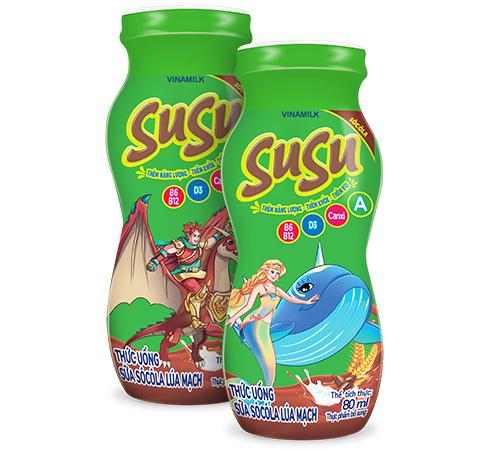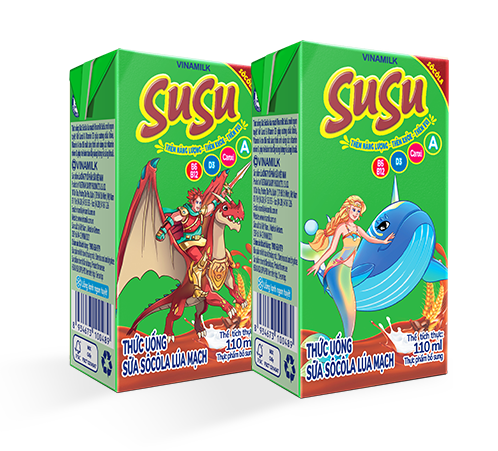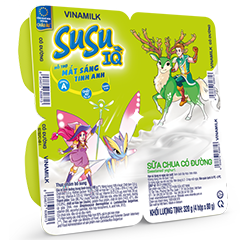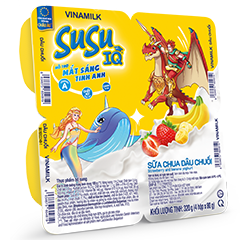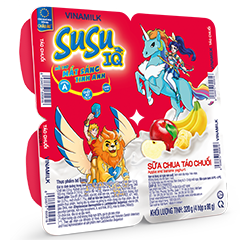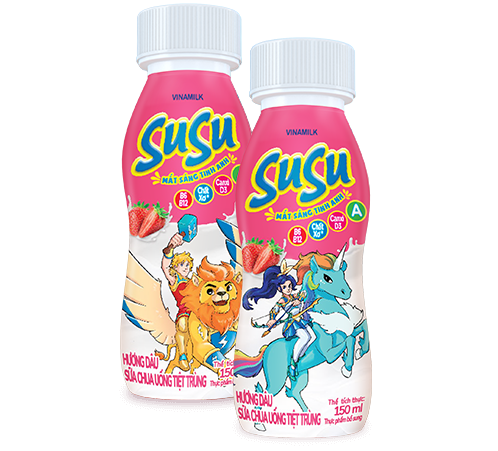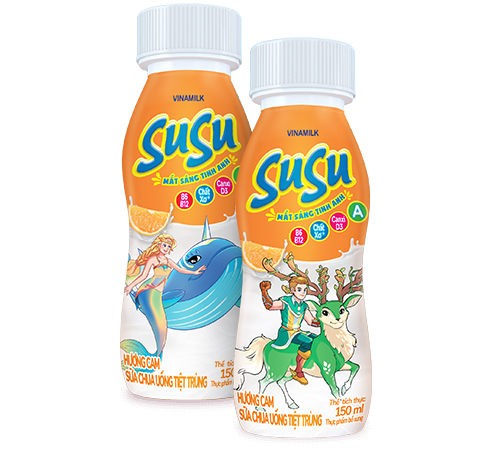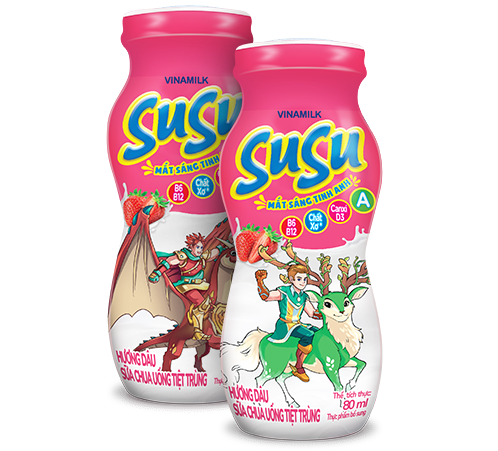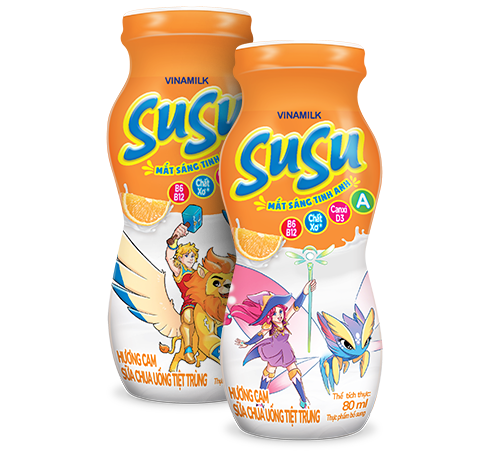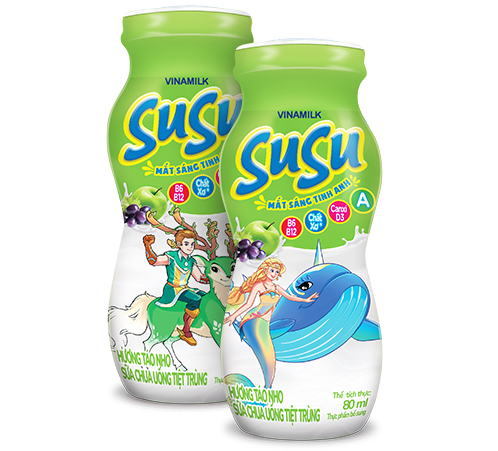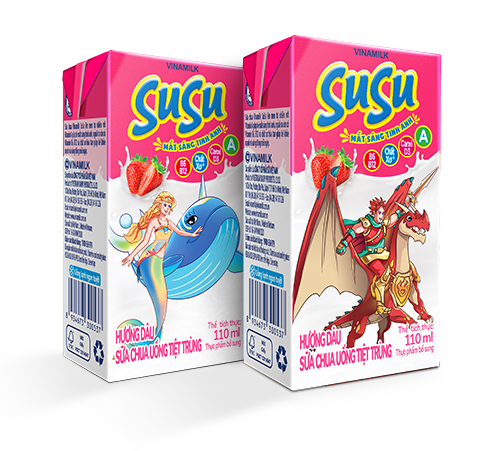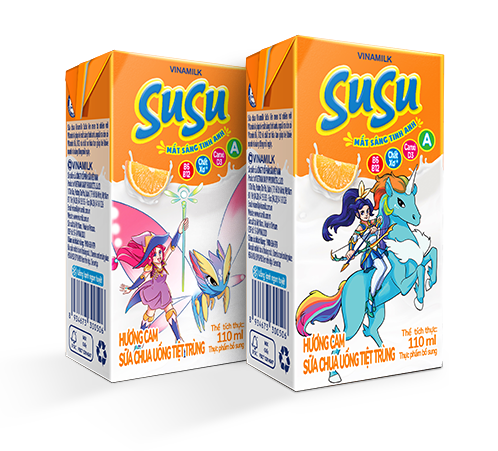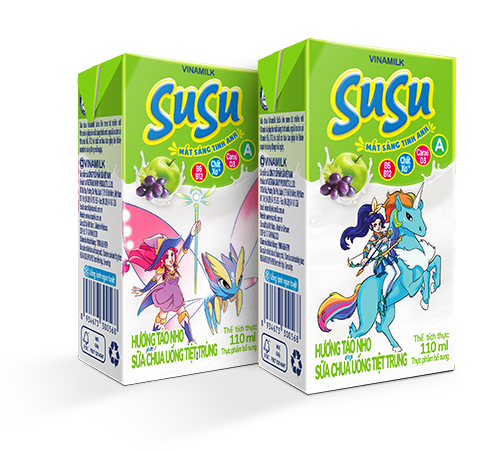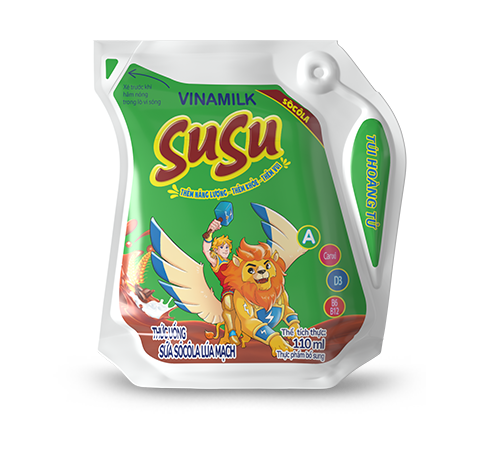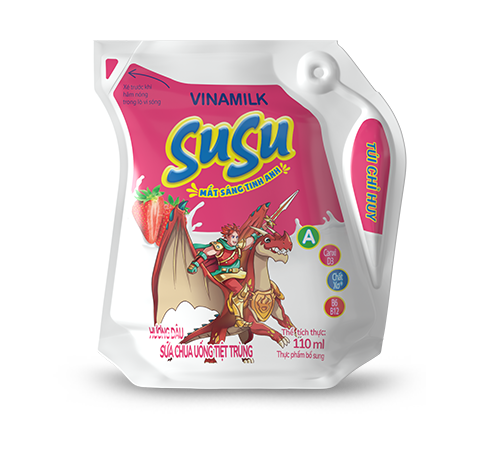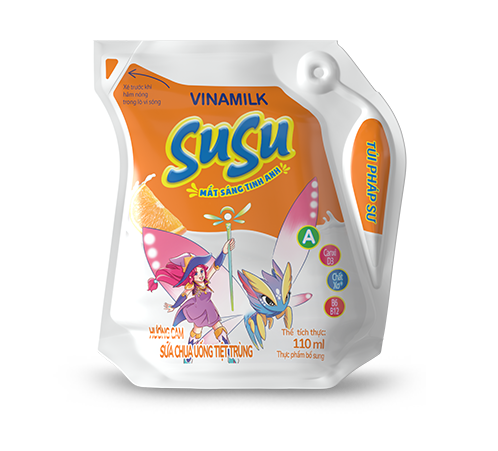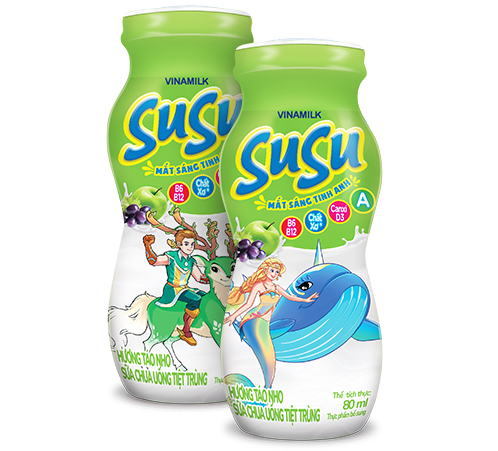 Vinamilk SuSu yogurt drinks Apple & Grape Flavor 80ml
Vinamilk SuSu Drinking Yogurt has a wonderful sweet and sour taste, now with added Vitamin A to help boost eyesight. Moreover, the soluble dietary fiber (Prebiotic) in SuSu Drinking Yogurt supports the digestive system, helping your kids stay healthy and active everyday.
Nutritional information per 100ml
Energy

75.3 Kcal

Protein

1.2 g

Soluble fiber

0.9 g

Calcium

40 mg

Vitamin A

150 I.U

Vitamin B6

140 mcg
Highlighted Activities
News and Events
Promotion
Wow yummy light wow bright eyes
Bí quyết ngon khỏe từ thiên nhiên!
Công ty sữa Vinamilk không ngừng mở rộng nguồn nguyên liệu, đẩy mạnh đầu tư và nghiên cứu sản phẩm mới với mong muốn mang đến dinh dưỡng tối ưu cho người Việt