The environment festival: "Swap milk cartons for green trees"
The environment festival was organized with the aim to raise people's awareness of protecting their living and working environment. This activity helps consumers understand that-milk carton can be recycled for other useful stuff - "The carton pack is eco-friendly and good for you".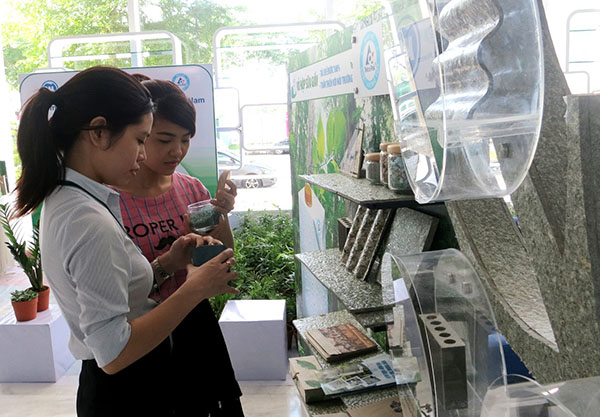 Learning about the products made from milk cartons during the Environment Day
In recent years, with series of manifestations of environmental pollution and degradation, the World Environment Day has no longer been the event for those who work in the environmental field, but become the one that calls for the whole community. The mission of the Environment Day is not only to attract the attention of the world but also to raise the community's awareness of the key role of environment on our planet.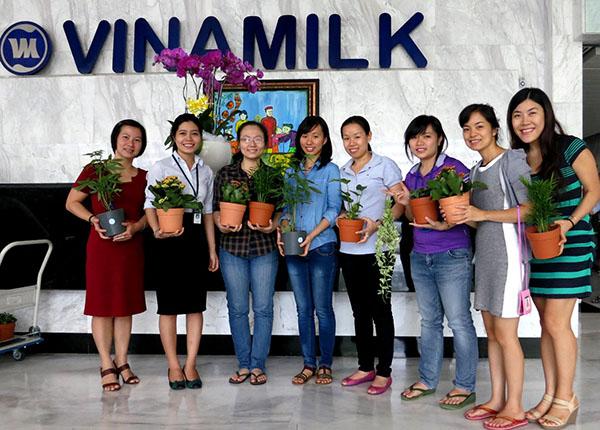 The joyful exchanging of milk cartons for green trees
It is always our great concern and desire that we can live a healthy life in an environment without pollution. Everyday Vinamilk provides nutrition products for millions of Vietnamese. Milk is commonly packaged into carton packs, which are considered the most eco-friendly compared to other types of packaging materials like plastic. All carton packs are made from plant-based renewable resource from newly-planted forest, unlike other plastic ones which are made from oil – a non-renewable material source. After being used, the milk cartons can be recycled to make useful products such as paper bags, carton boxes, envelopes or eco roofs, etc.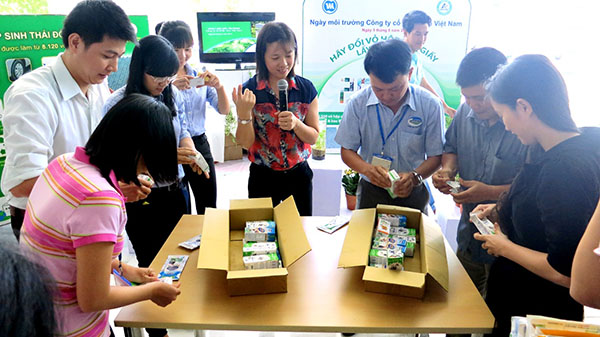 Joining in a game of milk cartons folding
At present, Dong Tien eco-roofs are produced from the mixture of aluminum/ plastic extracted from recycled milk cartons which have been processed under high pressure and temperature. Dong Tien eco-roofs have a lot of outstanding features: stainless, long lasting, persistent over time; eco-friendly, non-toxic; soundproof, heat-resistant; compression and bending resistant; well-adapted to the harsh Vietnamese weather; and corrosion-resistant. Dong Tien eco-roofs produced from recycled milk cartons have been used by Vinamilk to roof the dairy farms in Nghe An and Lam Dong provinces.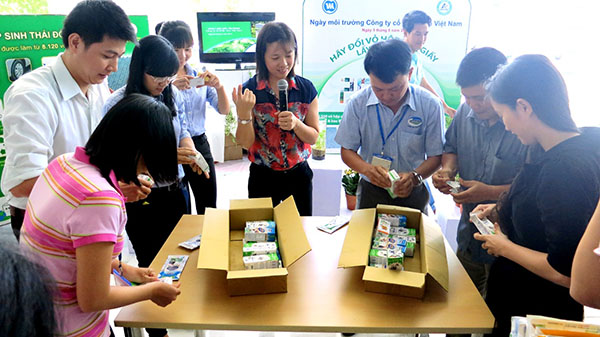 Eco-roofs made from milk cartons
Vinamilk's dairy farm in Lam Dong used the eco-roofs made from milk cartons
Quỳnh Nguyễn
According to tinmoitruong.vn