Contact
Information
With the aim of expanding our business operations and providing excellent customer services to our customers, Vinamilk is constantly recruiting qualified candidates with high ethics to contribute to our mission of delivering the valuable nutrition to community with our respect, love and responsibility.

We will contact you shortly with the suitable jobs in case your profile fits in our job requirements.

Information
Request
Submit question
Delete
After receiving your resume, vinamilk will hold interviews immediately for unsatisfactory record (early priority filings)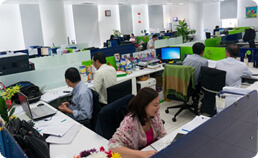 Department
Human Resources
Vietnam Dairy Products Joint Stock Company (Vinamilk)
No. 10, Tan Trao Street, Tan Phu Ward, District 7, HCMC
(028) 54 155 555
recruitment@vinamilk.com.vn
Human Resources & Administration Department
Vietnam Dairy Cow One-Member Co., Ltd.
No. 10, Tan Trao Street, Tan Phu Ward, District 7, HCMC
(028) 54 155 555 - Ext: 107119
P.HCNS-BSVN@vinamilk.com.vn