Vinamilk banking on Thai sales potential
Well established at home, Vietnam's national dairy company Vinamilk has major plans for Thailand as it works its way towards achieving its ambition of becoming one of the top 50 global dairy firms in the next three years.
Vinamilk recently appointed Top Most Enterprise Co, a local company, to distribute its dairy products in Thailand where the market is worth 60 billion baht.
Managing director Siwat Thamaratnothai said he suggested Most Enterprise serve as the Thai distributor after enjoying Vinamilk yoghurt during a trip to Vietnam.The company launched Vinamilk yoghurt in the Thai market at selected modern retail chains such as Lawson convenience stores and The Mall and Foodland supermarkets three months ago.
Vinamilk yoghurt is priced 17-19 baht, higher than other brands due to its quality. Most Enterprise expects to cover all distribution channels in the second quarter of next year.
A market analyst said Vinamilk has huge potential in the local market because consumption per capita is low in Thailand compared with other countries. The cup yoghurt market here is worth an estimated 4.9 billion baht this year.
After yoghurt, Most Enterprise also plans to launch Vinamilk UHT milk.
Currently, Vinamilk has a milk powder production plant in New Zealand, one of the world's largest milk supplying countries.In the US, Vinamilk has bought Driftwood Dairy to supply milk products made in Vietnam to the US market.
The company also has a representative office in Poland to distribute its products in Europe in the future, and recently opened a factory in Cambodia.
Vinamilk has various dairy products in its portfolio including milk, yoghurt, soy milk, fruit juice and cheese.It plans to continue expanding its presence in the global market and mergers and acquisitions is among its key strategies.Vinamilk's market capitalisation was worth 205 trillion dong (324 billion baht) as of Aug 15. The firm became a listed company with the largest market capitalisation on the Vietnamese stock exchange.
The government holds a 44.73% stake in Vinamilk whose total capital is worth 91.5 trillion dong. Vinamilk currently exports to 40 markets worldwide with exports valued US$250-270 million per year.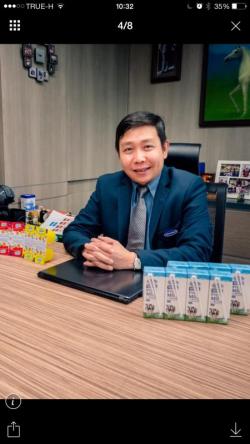 Siwat: Distributing Vinamilk in Thailand